Posted On 10 Feb 2017
By : Andy Clutton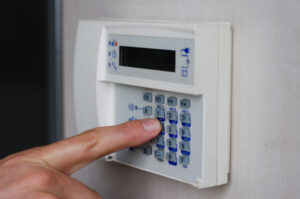 FPA, the fire safety organisation, which delivers over 250 training courses annually in the UK, has announced it is re-establishing the insurer backed LPC Training brand in 2017 as a response to increasing numbers of enquiries.
Courses will be aimed at those who manage and/or have the legal responsibility to maintain alarm, security and CCTV systems, as well as those supplying and installing those products. Training dates will be held in London, Manchester and LPC Training's HQ in Moreton-in-Marsh Gloucestershire.
FPA Managing Director Jonathan O'Neill commented: "LPC Training's return to the market place is welcome news for those in the facilities management and security sector who are looking to ensure their competency is validated by a trusted name."
John Briggs, Director of LPC Training added: "The important things about LPC Training are its independence and the quality of the information it provides. Training is delivered by experts at the forefront of the property protection field, and the organisation is not connected to any particular products, meaning delegates can expect an objective view and best practice advice."
LPC Training's first courses will run in April, with subjects including management and maintenance of security systems, which will cover legal and best practice guidance for those responsible for a variety of systems, as well as specific courses on alarm systems, CCTV systems and access control. Many of the courses will result in a qualification recognised by the CFPA Europe.